Our applications
Let's make your life easier
Discover all the applications and tools DBE has built
Want to go even further with the solutions we offer? Discover the applications and tools developed by DBE.
We understand that every business is different, which is why we offer a wide range of services to provide you with the best possible solution. Our applications are designed with one goal in mind: to make your life as easy as possible.
Stay tuned; we're constantly developing new features for our applications!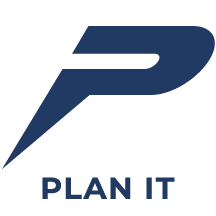 Plan IT
A clear vision of your projects
Heal IT
A complete solution for NGOs and associations
Jarvis
Facilitate data exchange between Business Central and 3rd-party applications

Base Connector
Connect an e-commerce site or 3rd-party sales application to Dynamics 365 Business Central
Edifact
Implement EDI with EDIFACT in Dynamics 365 Business Central
Mail Manager
Automate emailing and sending attachments