Plan It
Smart, integrated, and collaborative project management
Make your projects a success
Lack of visibility, budget, schedule, or resource management issues: project management can present you with many obstacles.
Today, it's estimated that up to 10% of every dollar spent on a project is wasted due to poor management. Being agile and able to manage your projects effectively can mean the difference between profit and lost revenue.
Limited by time and budget? Don't panic! Whether you're a project manager, developer, salesperson, or consultant, Plan It will increase your productivity by helping you overcome the many obstacles you face in your quest for success.
What can I use Plan It for?
Plan, analyze and optimize your projects with Plan It, your all-in-one collaborative project management application that meets the needs of teams of all sizes.
Planning
Optimize your productivity
Project management
Accelerate decision making
Analytics
Measure the profitability of projects
Information Flow Management
Verification that commitments are in place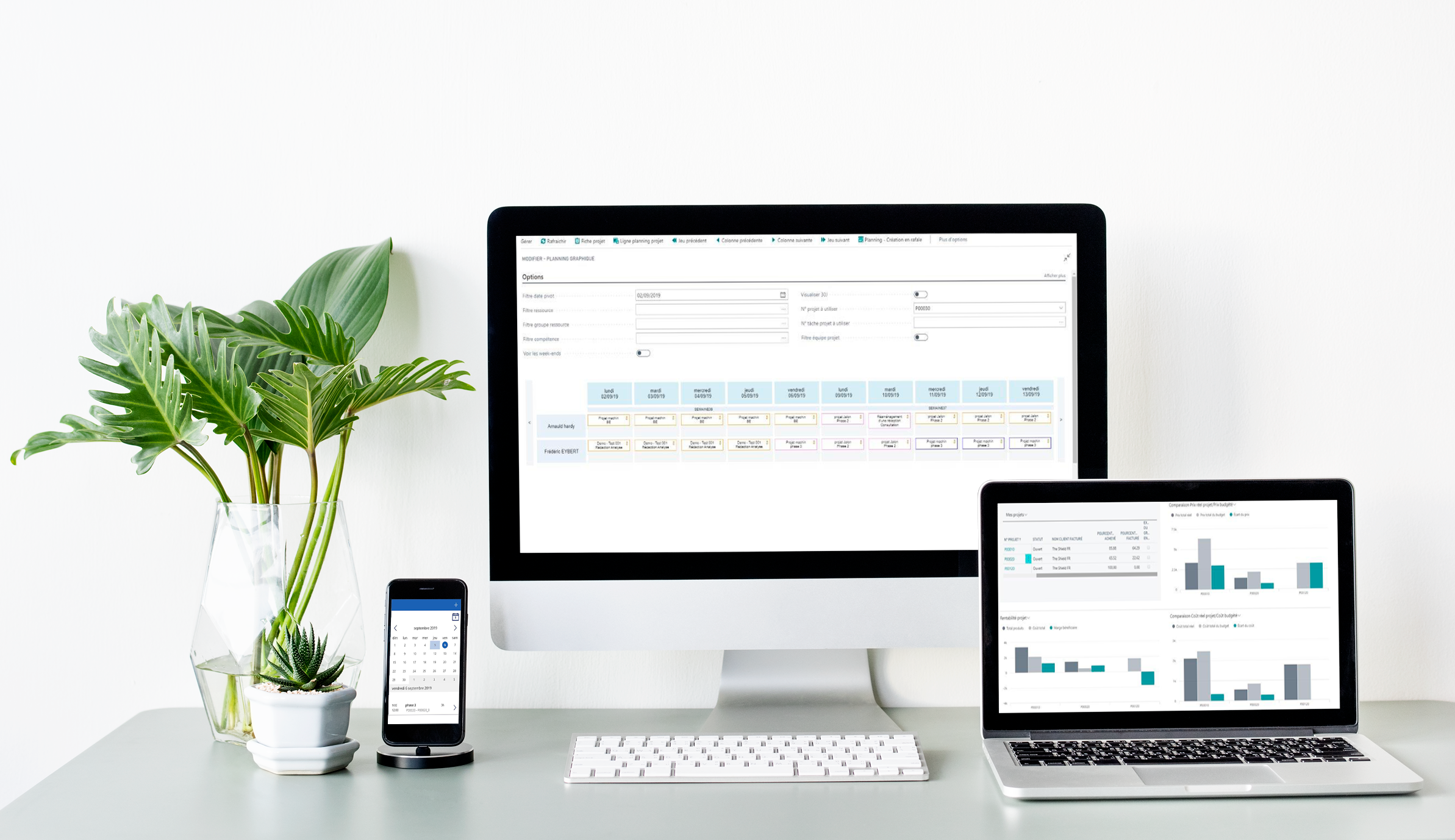 Manage and organize your projects
With Plan It, you can see at a glance which tasks your team members are working on. Assign them new tasks, scheduled or not. The visual calendar keeps your teams informed of your project schedule in real-time.
Project tracking
Progress tracking, milestone/fixed price invoicing
Global visibility, costs, pricing, margins, and more
More efficient resources
Assign tasks, track performance, reorganize schedules to accommodate absences, and cost projects. Efficiently manage and organize your resources to avoid project delays and overload from Business Central and/or Outlook.
Skills
Graphical planning
Analytics: capacity, occupancy rate, billed occupancy rate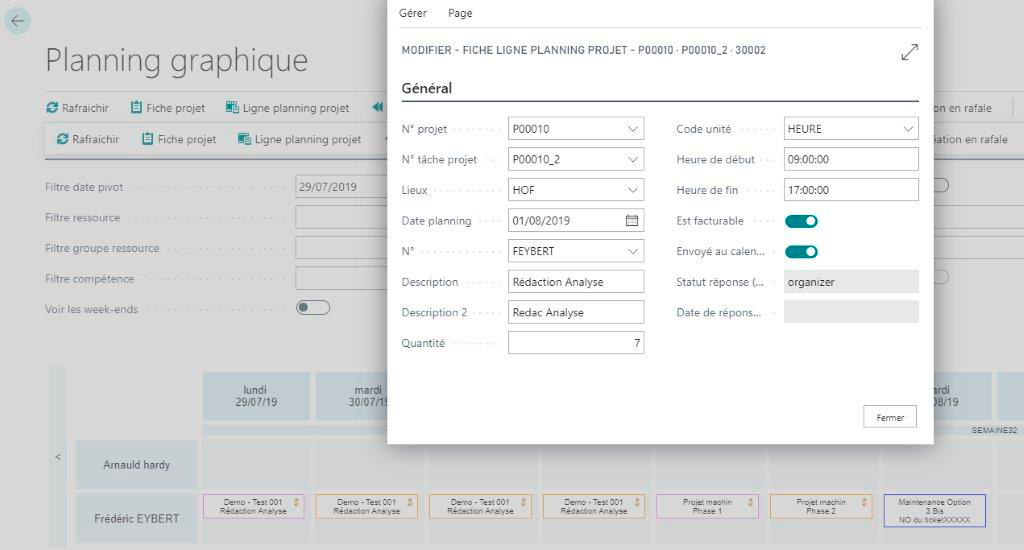 Budget and time monitoring
Track your team's hours, evaluate the time spent on each task, and anticipate delays so you can accurately plan your budget. Validate your time easily, anywhere, anytime, from your smartphone.
Plan vs. Actual Comparison
Billing status management
Statistics: invoiced vs. completed project progress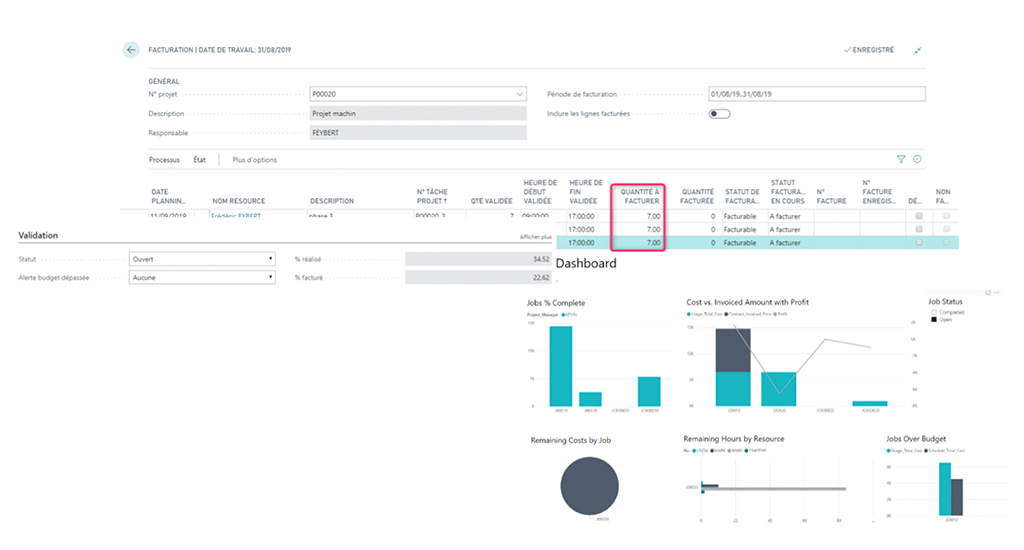 More potential than ever!
Integrated
Dynamics 365 Business Central, Teams, Outlook, Excel, Power Platform (PowerApps, Flow, Power BI) Plan It integrates with all your work tools to keep your data in sync.
Mobile
Power and efficiency wherever you work. Your team has access to the latest project data from anywhere, at any time.
Collaborative
No more calendars and spreadsheets that multiply and get lost. Bring team members together for active collaboration.